Hawaiian Inn Daytona Beach Shores FL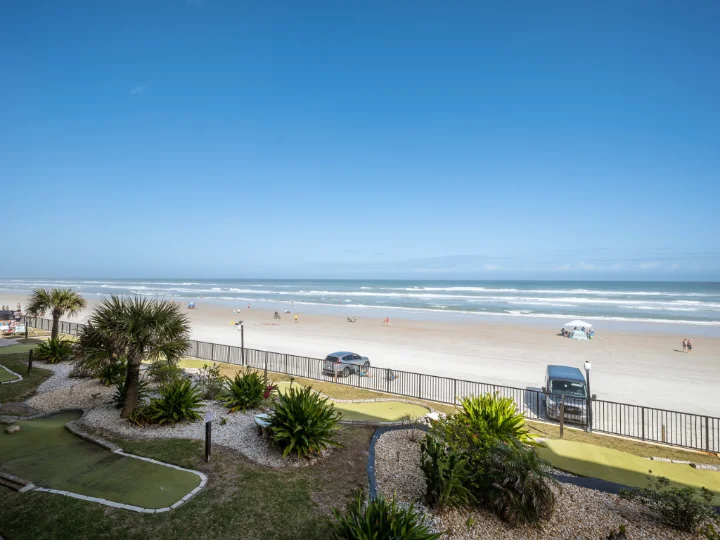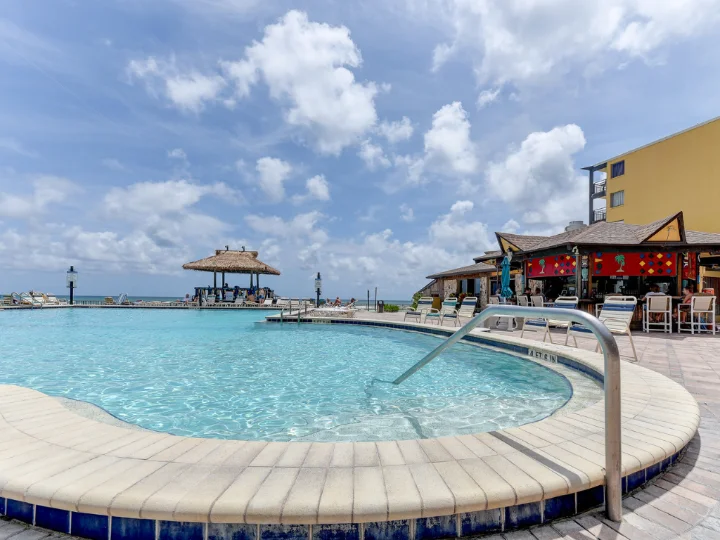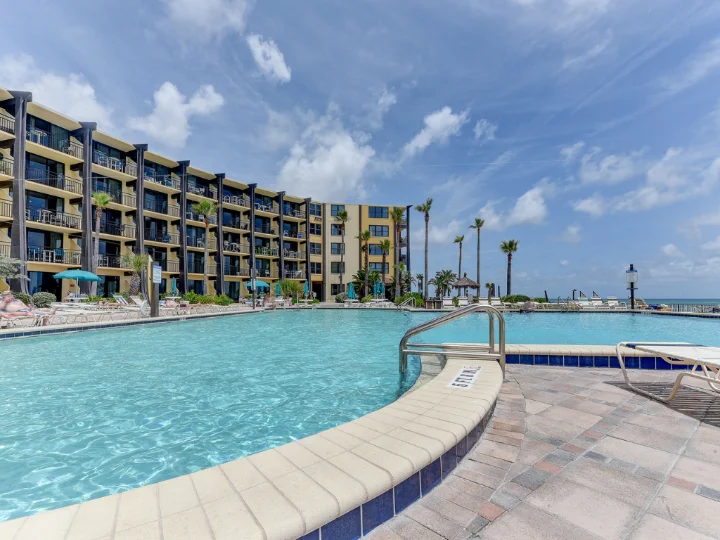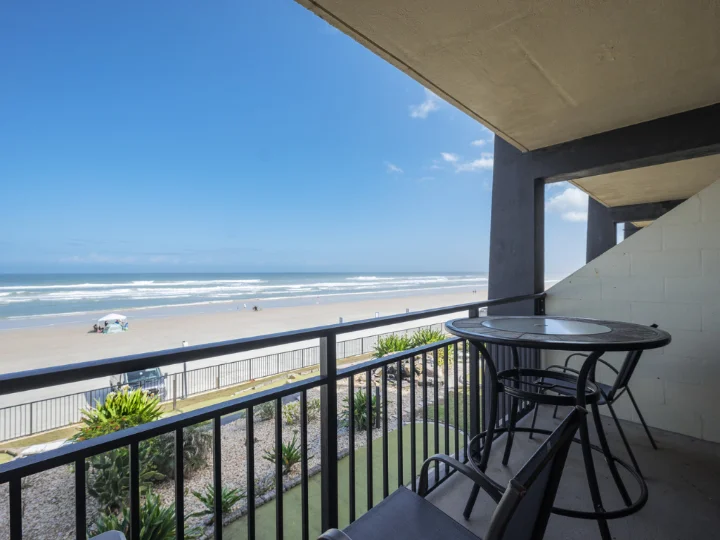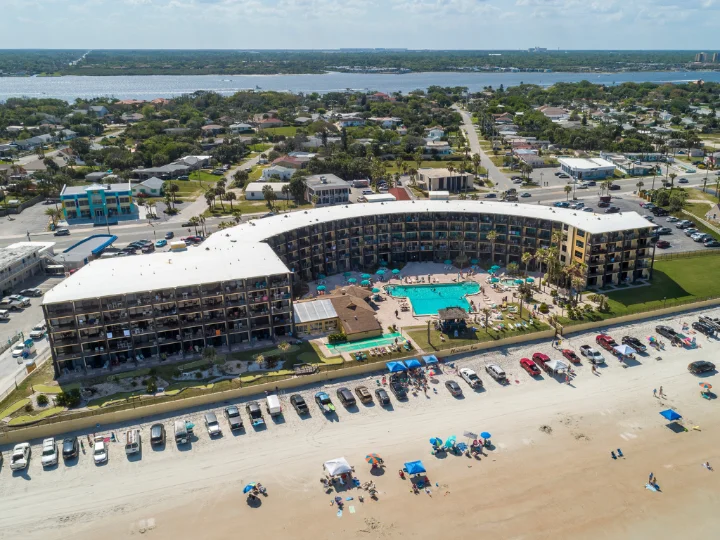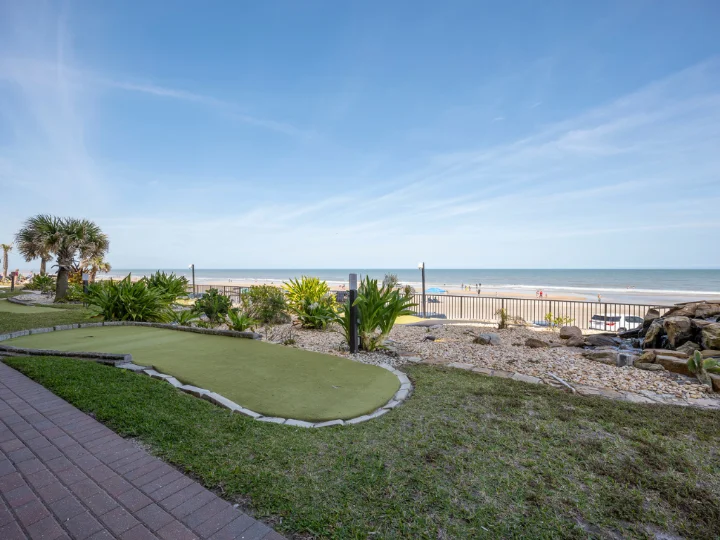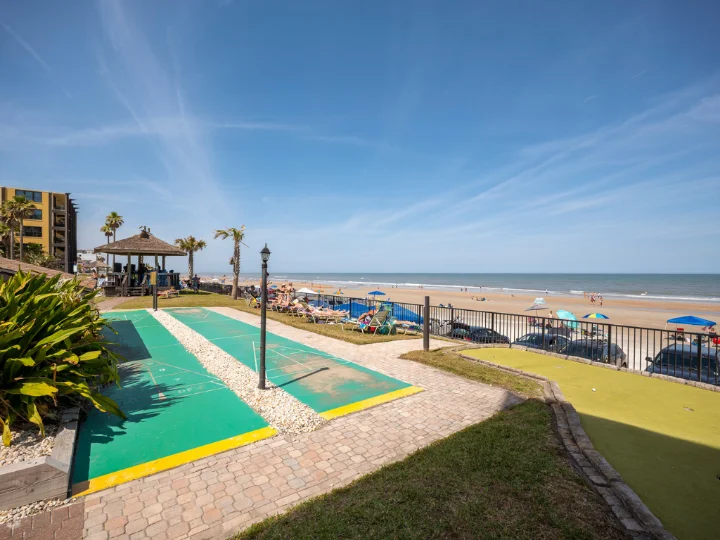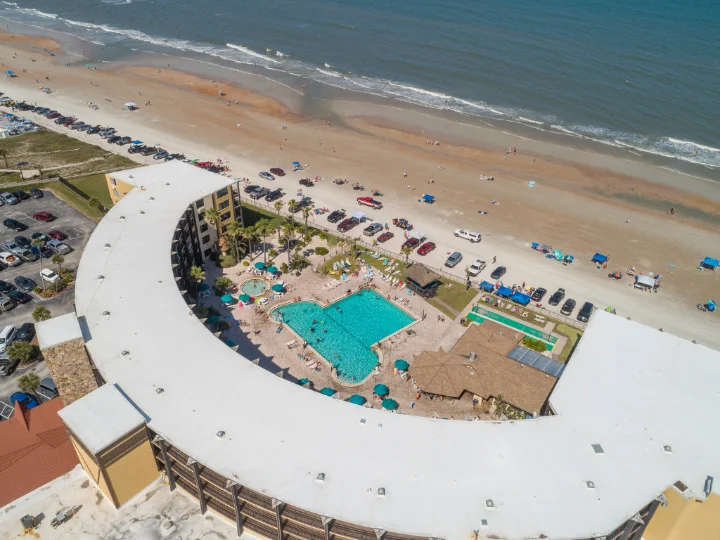 Discover Hawaiian Inn Condos
Welcome to Hawaiian Inn, located directly on the Atlantic Ocean in Daytona Beach Shores, this beachfront resort features an indoor heated pool and an olympic size outdoor pool. Set right on the pristine shores, this captivating condo offers comfort, luxury, and endless seaside charm.

Imagine waking up to the soothing waves just outside your window. Here, you're not just close to the ocean, you're embraced by it. Step onto soft sands or lounge by our indoor or Olympic-size outdoor pools, promising days filled with waterfront bliss.
For adventure seekers, Daytona Lagoona Water Park and Daytona Beach Boardwalk are a quick 7-minute drive away, promising excitement for all ages. And with free WiFi, stay connected while enjoying a break from the routine. Savor delicious local cuisine at our on-site restaurant. Don't miss the enchanting Ohana Luau Dinner Show with island-inspired delicacies and the rhythmic beats of the Drums of Tahiti.
Capture memories with souvenirs from our shop or enjoy the lively atmosphere of our seasonal tiki bar—a tropical escape on-site. At Hawaiian Inn, each moment invites adventure, relaxation, and unforgettable experiences. Immerse yourself in Daytona Beach Shores' essence, where the ocean's melody serenades your soul, and this captivating condo becomes your ultimate coastal getaway.

Daytona Beach International Airport is 15 minutes' drive from this Florida resort. Guests will be 6.5 miles from Daytona International Speedway. Book your stay at Hawaiian Inn today!
Additional Information
Daytona Beach
Daytona Beach International Airport
Lagoona Water Park
Daytona Beach Boardwalk
Frank Rendon Park
Cracked Egg Diner
Daytona Beach Shores Vacation Rentals at Hawaiian Inn