Historic Downtown St. Augustine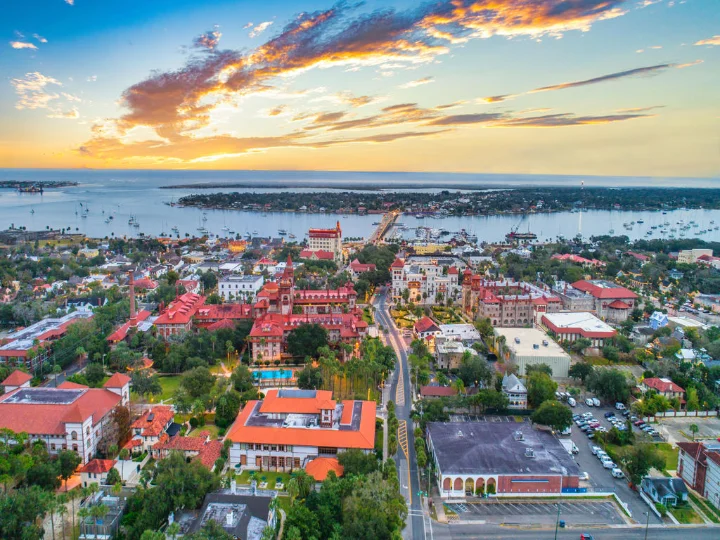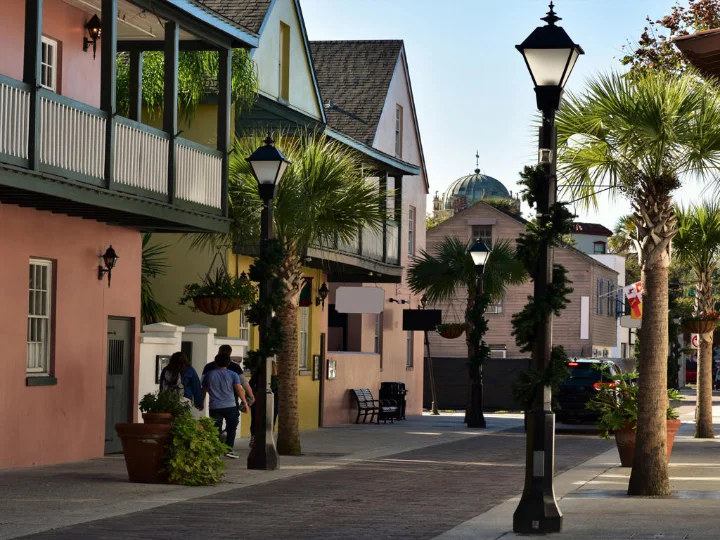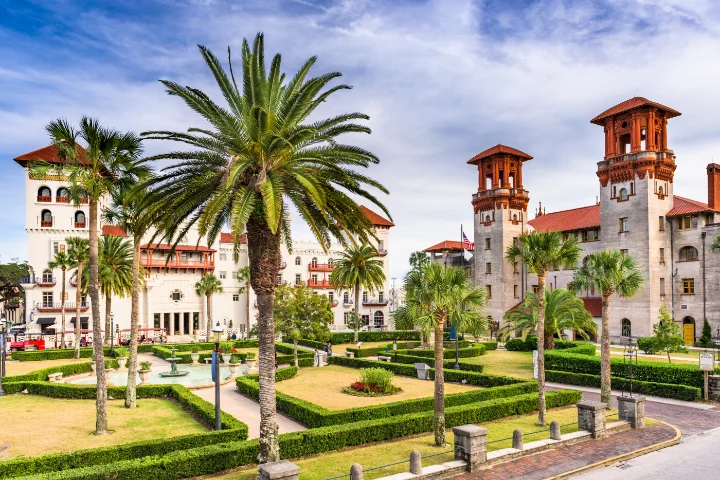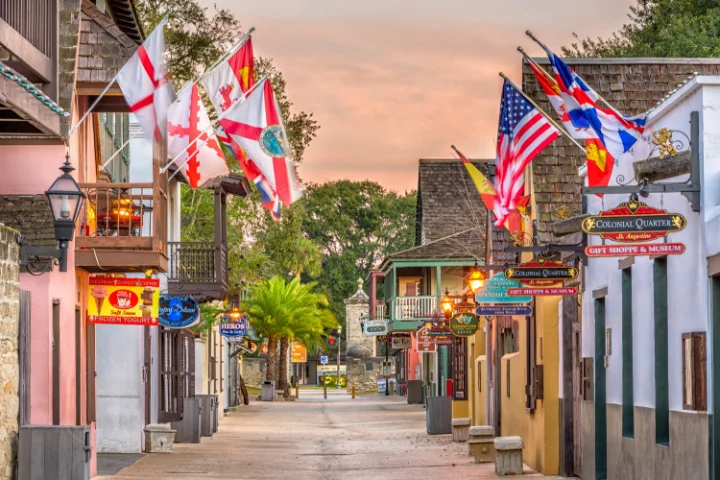 Discover Historic Downtown St. Augustine Rentals
Nestled along cobblestone streets, St. Augustine is the nation's oldest city. Dating back to the 1700s, this area is the heart of what is called the "First City." Here, history, culture and coastal beauty converge. Choose a Distinctive Beach Rentals getaway in the historic downtown and find yourself near centuries-old architecture, including the imposing Castillo de San Marcos and the historic charm of St. George Street.
But this area is more than just history. Downtown St. Augustine offers a wealth of cultural treasures, from the Lightner Museum to Flagler College and numerous art galleries. And when it comes to dining, you can savor fresh seafood at waterfront eateries, indulge in gourmet cuisine, or enjoy casual dining at charming cafes.
Don't forget the coastal beauty. Take time to walk along the tranquil shores of Matanzas Bay, where you are likely to see breathtaking sunsets. Plus, there's no shortage of entertainment in historic Downtown St. Augustine, from live music to captivating ghost tours.
Indulge in the timeless allure of historic Downtown St. Augustine with Distinctive Beach Rentals providing your accommodations. Book your favorite today.
Additional Information
Historic District Must-Do's
Walk along Matanzas Bay
Visit Castillo de San Marcos
Take a tour from Flagler Legacy Tours
Spot the Louis Comfort-Tiffany stained glass windows at Flagler College
Historic Downtown St. Augustine Vacation Rentals