Vilano Beach, St. Augustine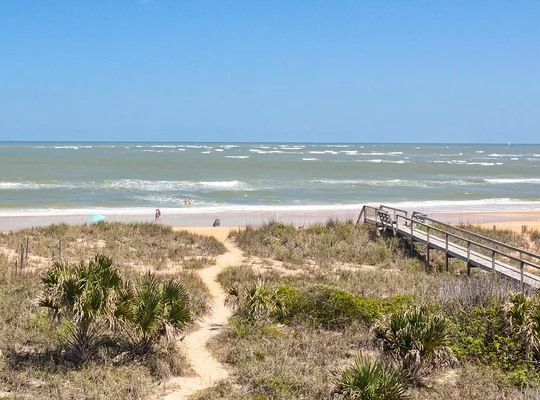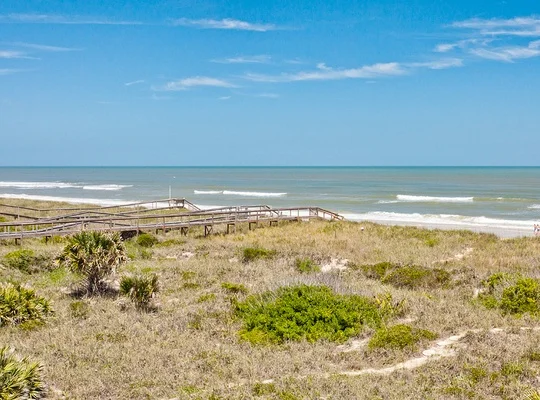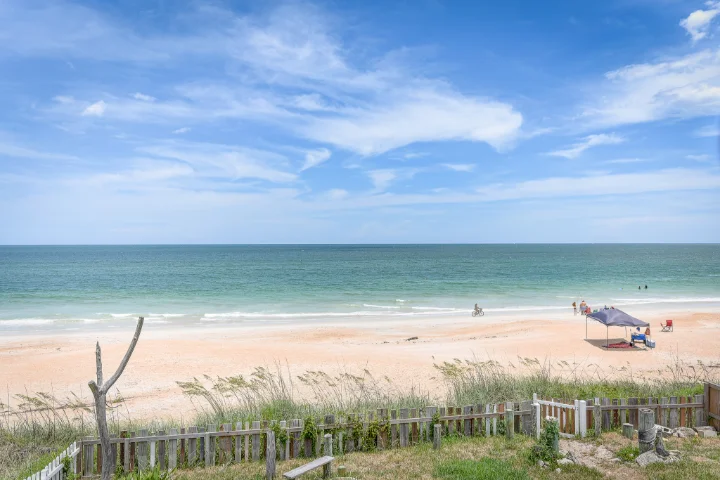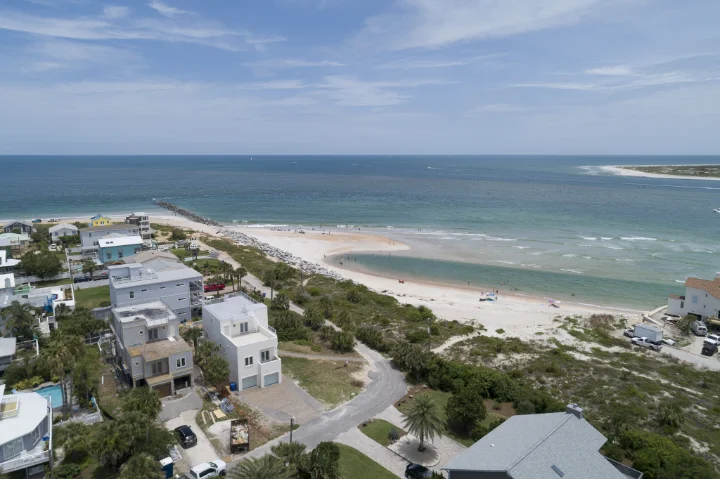 Discover Vilano Beach Rentals
Vilano Beach's pristine beaches, historical significance, proximity to St. Augustine, and overall relaxed and community-oriented atmosphere make it a special destination for travelers seeking a quieter and authentic coastal experience in Florida.
Vilano Beach boasts a rich history, with roots traced back to the early 20th century. The iconic Vilano Beach Pier, steeped in tradition, has long been a gathering place for both locals and visitors. It stands as a testament to the area's enduring allure.
The beachfront unveils breathtaking vistas of the Atlantic Ocean, perfect for viewing spectacular sunrises and sunsets. Gaze toward the horizon, and you'll spot the majestic Vilano Bridge and the historic skyline of St. Augustine, known as the oldest city in the United States.
Book a fully furnished, comfortable Distinctive Beach Rentals condo or beach house on Vilano Beach and spend time playing at the beach. You'll also want to explore St. Augustine's vibrant arts scene, restaurants, and historical ambiance, later returning to the serenity of your Vilano Beach rental.
Outdoor enthusiasts will find a paradise here, with opportunities for fishing, kayaking, paddleboarding, and birdwatching. The Intracoastal Waterway and the Tolomato River beckon with boating adventures and wildlife encounters.
Vilano Beach invites you to embrace its timeless charm, where every moment is a cherished memory in the making. Book your Vilano Beach rental with Distinctive today.
Additional Information
Things to Do & Places to See
Vilano Beach Pier
Vilano Beach Fishing Bridge of Lions
Water sports
St. Augustine Vacation Rentals at Vilano Beach